Carving Up the Competition
SeoulBox is a DTC brand that focuses on subscription boxes of unique Korean snacks and k-pop merch. The centrepiece of the company's marketing efforts was and remains email marketing.
That's where Underground Ecom came in. We utilized strategic retargeting and retention marketing efforts to increase ROI via lowered customer acquisition costs. This method also increased CLTV while meshing well with their subscription business model.
Email Strategy, Email Design, Flows Creation,
Campaigns Creation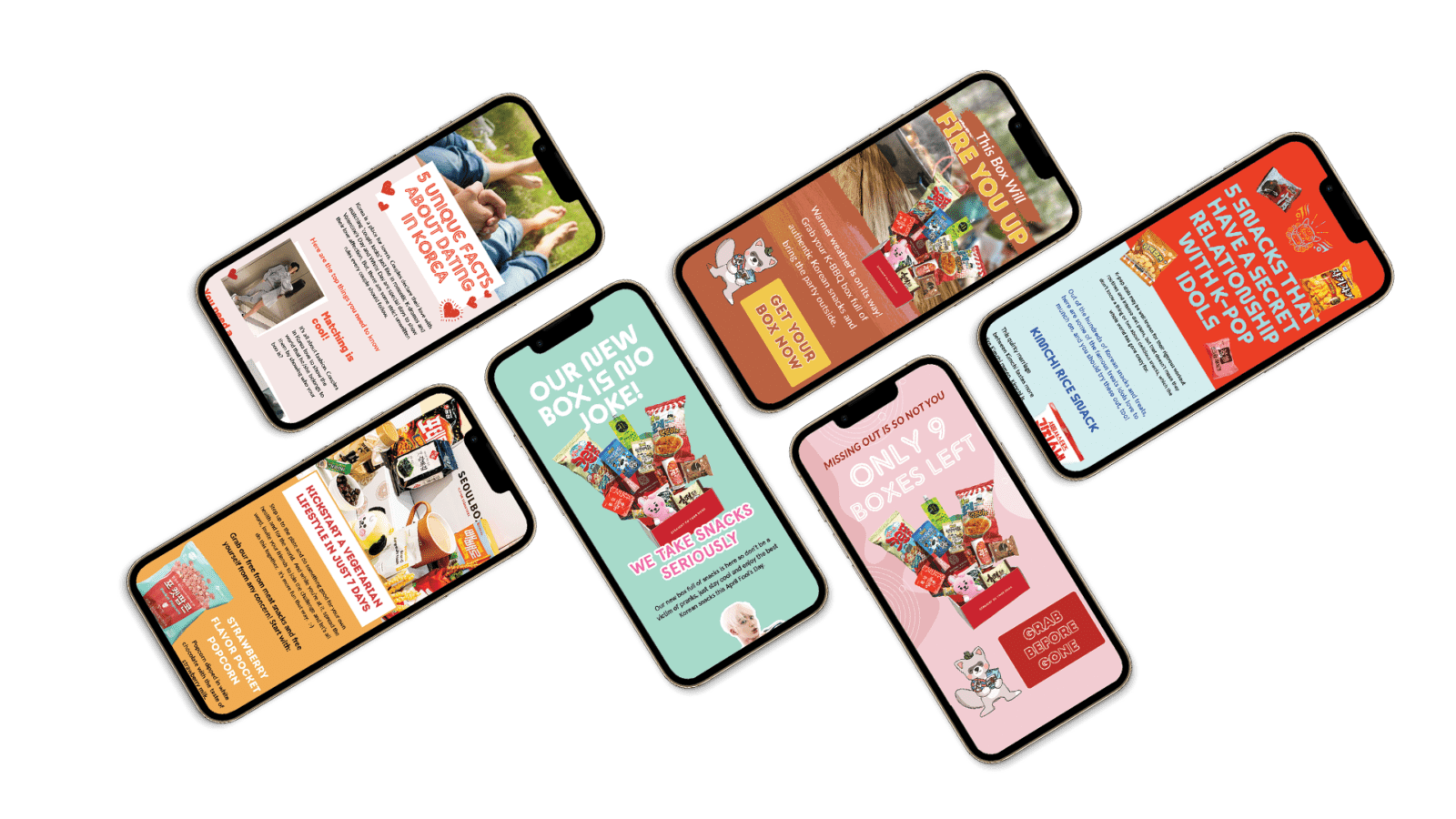 With SeoulBox being a very culturally korean brand it was important
that our team could align design, copy, and sentiment with the audience
in a truly authentic way.
Our team did this through our bespoke brand review process which includes
deep reviews of all social channels, interviews with key stake holders and a revision process
with initial content until there is full alignment. At this stage we were able to start talking
the strategic changes needed to increase email performance.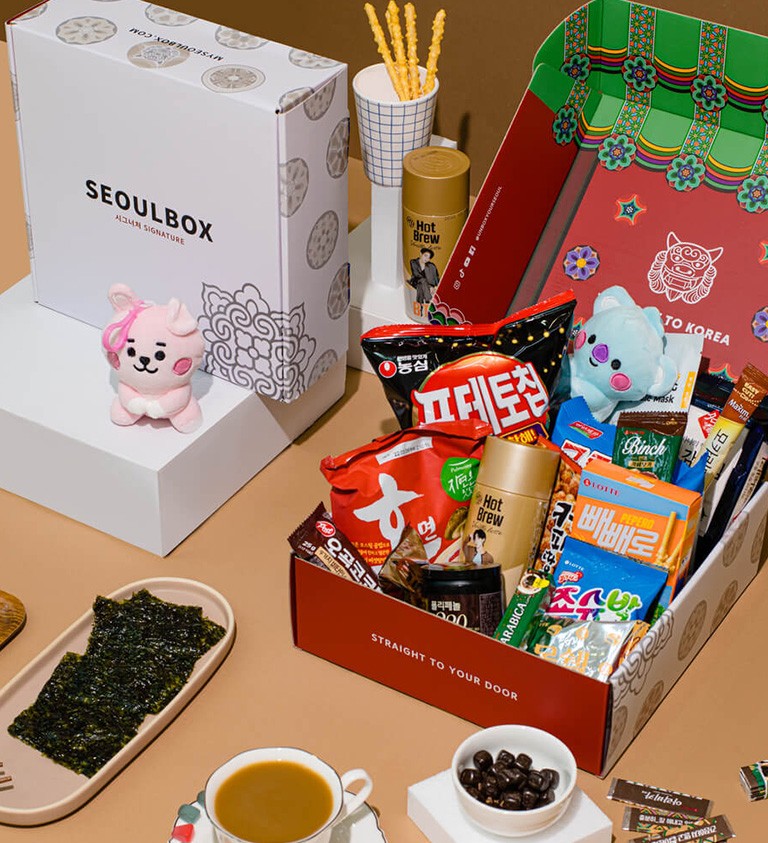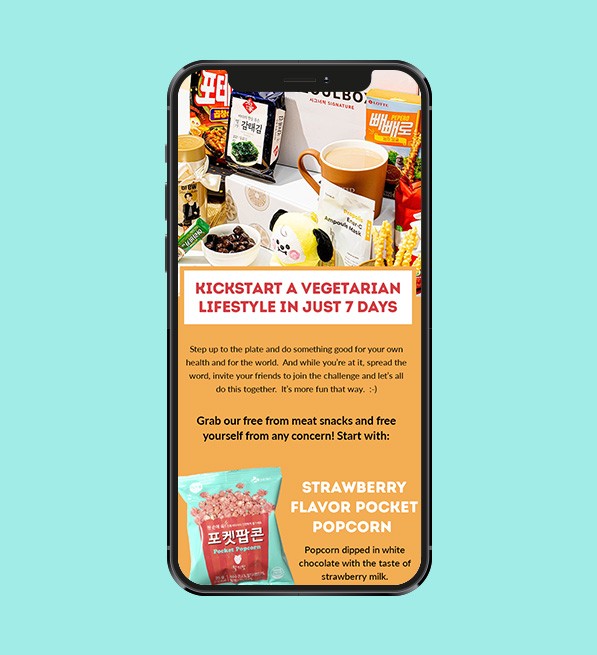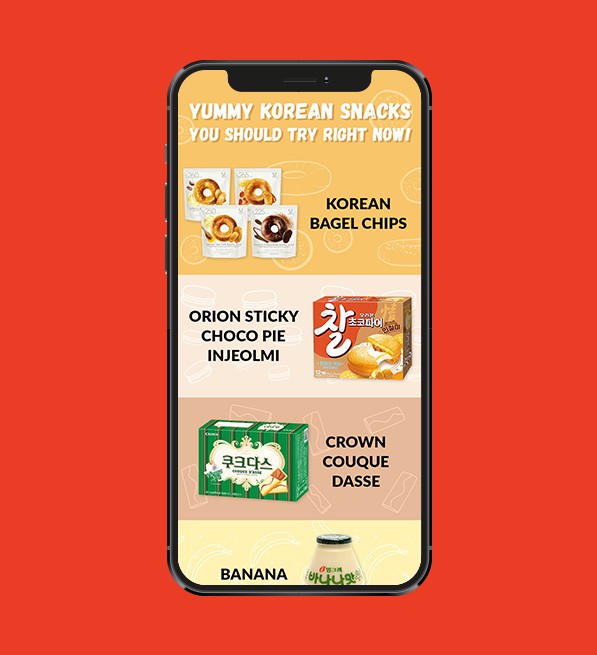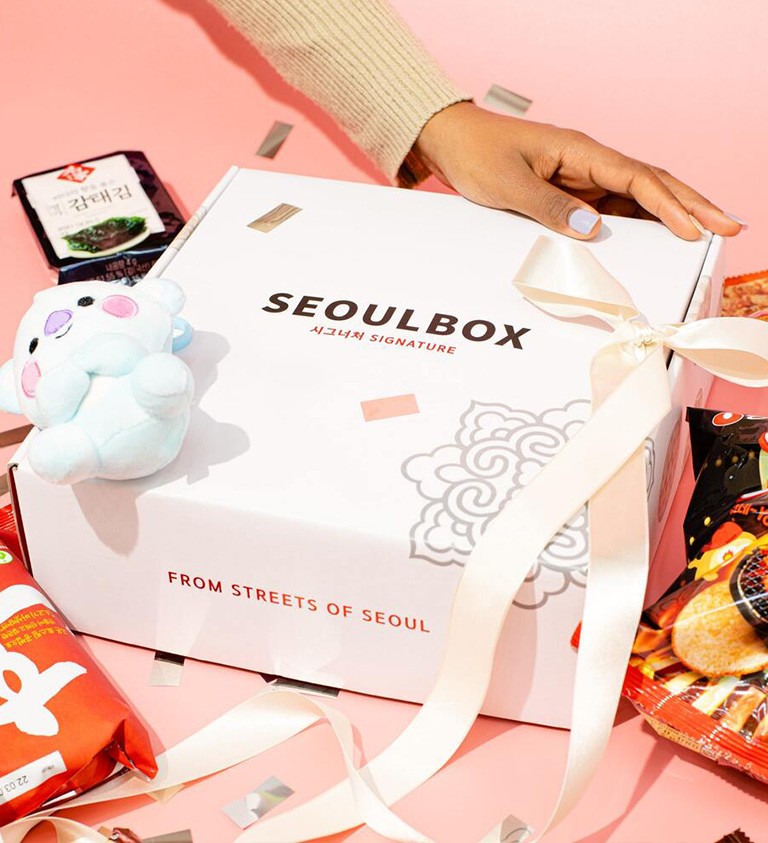 The numbers tell an impressive story of revenue growth from email marketing as a result of working with Underground Ecom.
In half a year, we see a nearly 3x increase in email revenue growth. We also find a 2x growth in revenue per email recipient. These wins were generated by using a smart pop-up strategy to drive list growth, as well as utilising rigorous testing and personalisation experimentation to improve flagging open and click-through rates.
Of course, all of these methods rest upon the solid foundation of an amazing working relationship with our partners at SeoulBox.
Percentage of Total Revenue from Email:
Revenue/Email Recipient Growth: