Carving up the competition
Restart CBD are a family run, premium CBD brand based in Texas. They have been disrupting the space with a mission to change the hemp industry for the better.
Our core objective was to maximize their list growth, develop a campaign strategy that would be educational, engaging and generate consistent revenue.
Maximize list growth to grow customer base
Create a campaign strategy that would balance engagement, education and generate consistent revenue
Develop automation system to retarget potential customers and improve repeat purchase
Email Strategy, Email Design,
Flows Creation, Campaigns Creation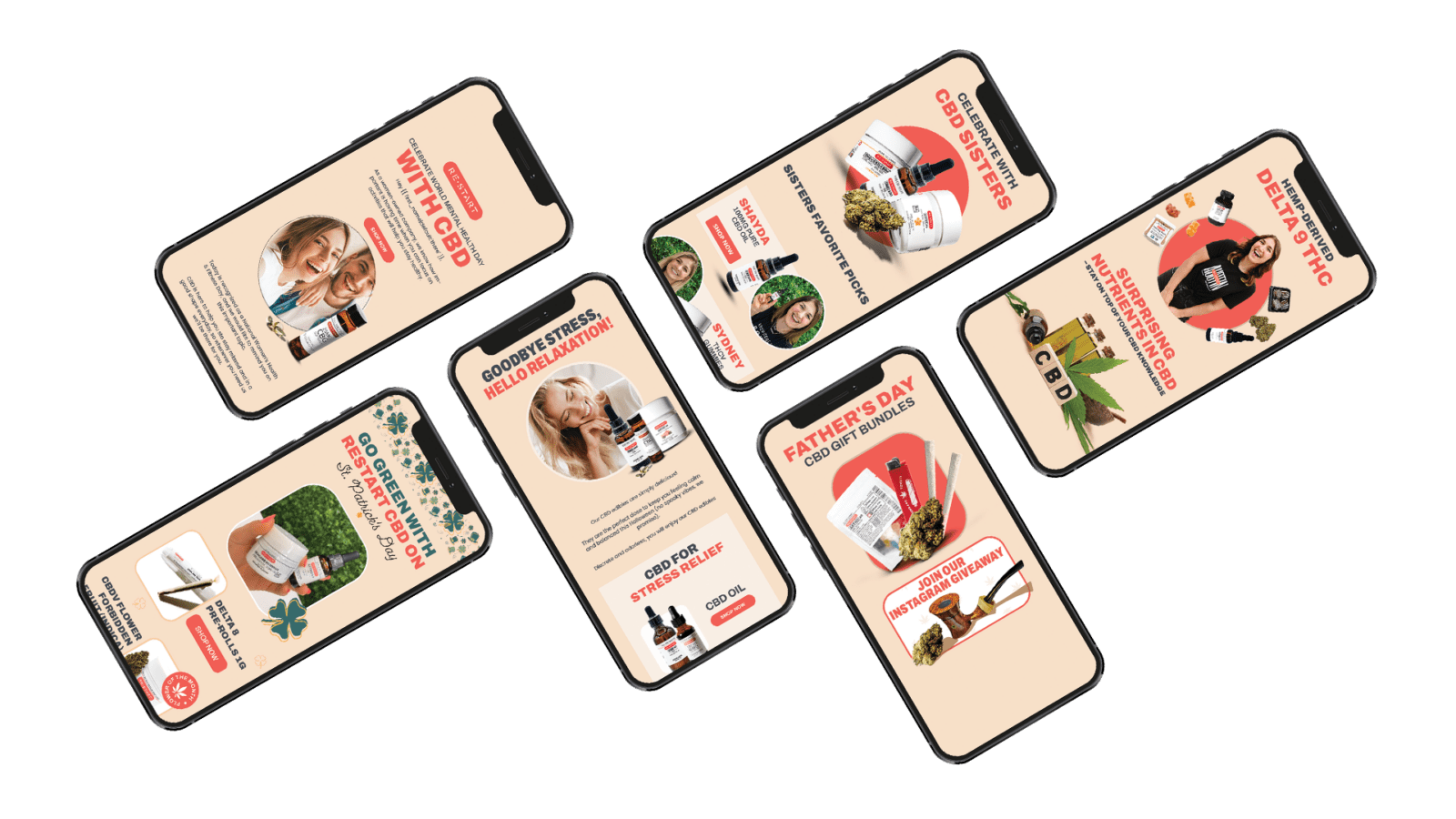 Our team started by created an email capture on site to grow the list and start getting new subscribers into the database. This would be connected to a welcome flow which would start the email customer journey for most subscribers.
As a core goal in this project was to develop an effective retargeting system. Our team used our ACR (Aquire, Retain, Convert) Model to ensure we had an automation strategy that covered all areas of the customer journey.
We also set up Win back and replenishment flows to automatically generate repeat purchases at the perfect opportunity, specific to this brands product lifetime.
Finally we built and executed a sustainable campaign strategy that would aim to both re-engage old subscribers, educate the user base and generate sales consistently. We did this by planning a content schedule which targeted different segments of the list for different sending objectives. This included utilising a highly engaged segment for regular newsletter content, sporadic sending to non-purchasers to educate on the product and brand values, sale events to wider segments to maximise sale potential, and re-engagement campaigns to win back segments.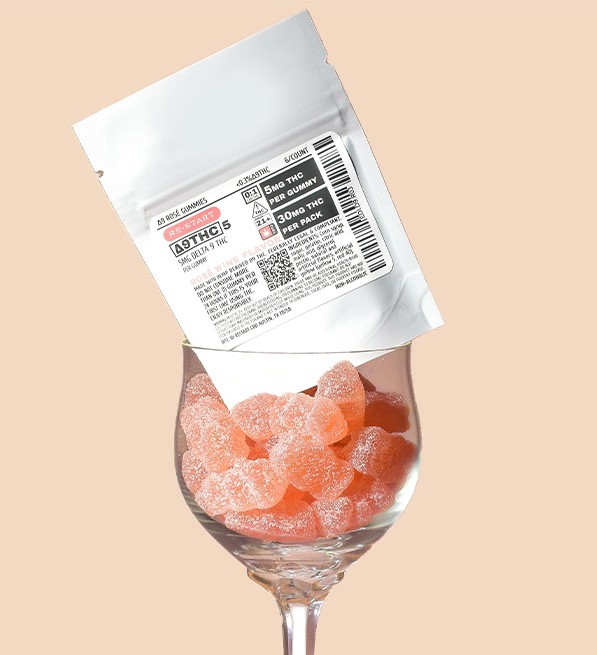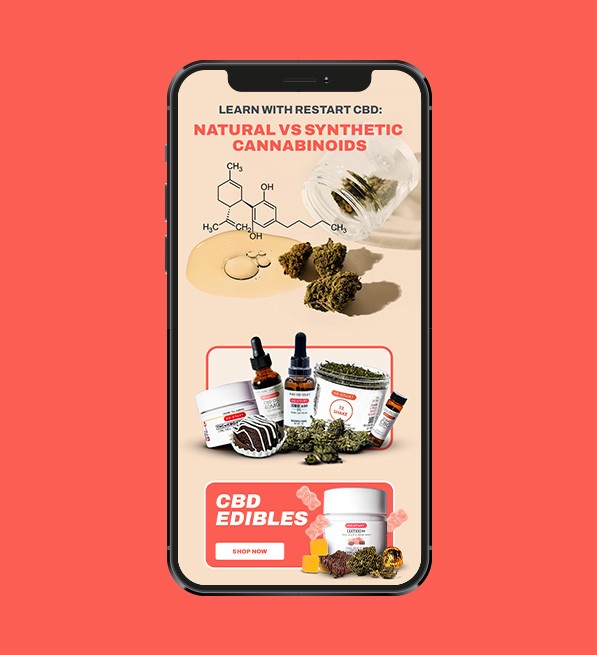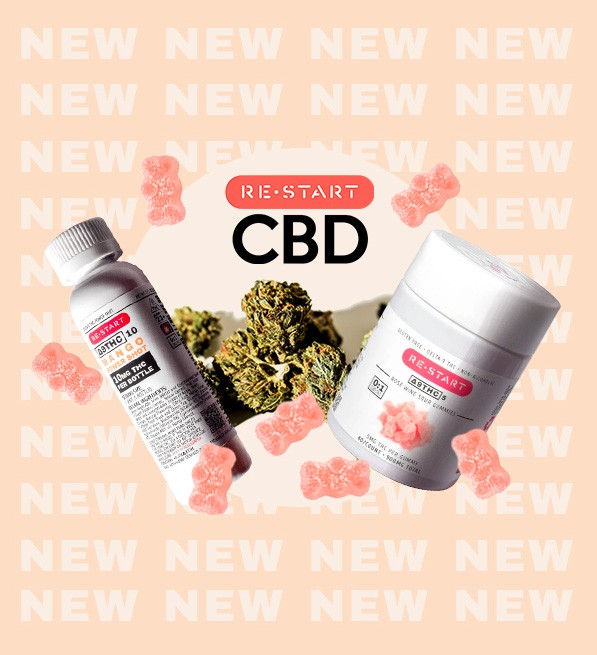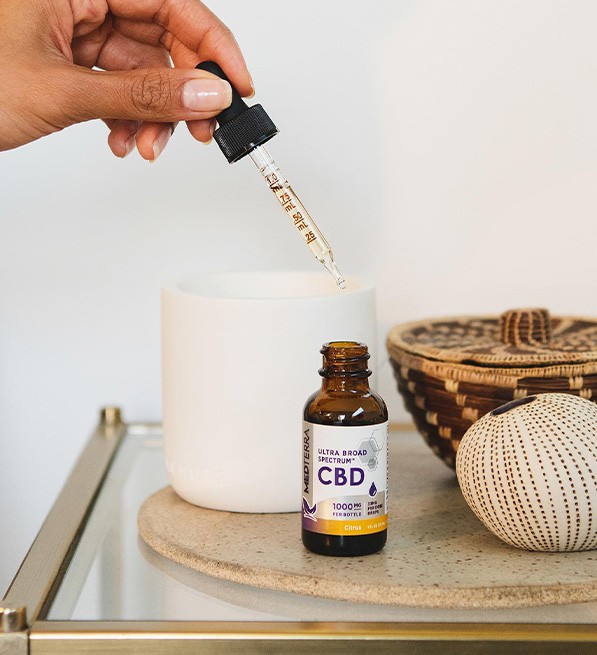 Using this approach we were able to generate just short of 50% of this brands total revenue over 2022. We have seen that CBD is one of the most successful industries for email marketing and when done correctly, should be a powerhouse marketing channel for business growth.
PERCENTAGE OF TOTAL
REVENUE FROM EMAIL: