Carving up the competition
Happy Hippo Herbals are a US leader for online Kratom. Their mission is to offer the absolute best quality Kratom products at affordable prices, and they are doing an amazing job, with over 116,000 orders this year alone- it's fair to say they've established themselves as a market leader.
We were tasked to help HHH turn their email marketing into a powerhouse channel that matched their brand. Our main task was to take advantage of the fast growing mailing list, and start achieving consistent campaign revenue through a tailored sending strategy.
Email Strategy, Email Design,
Flows Creation, Campaigns Creation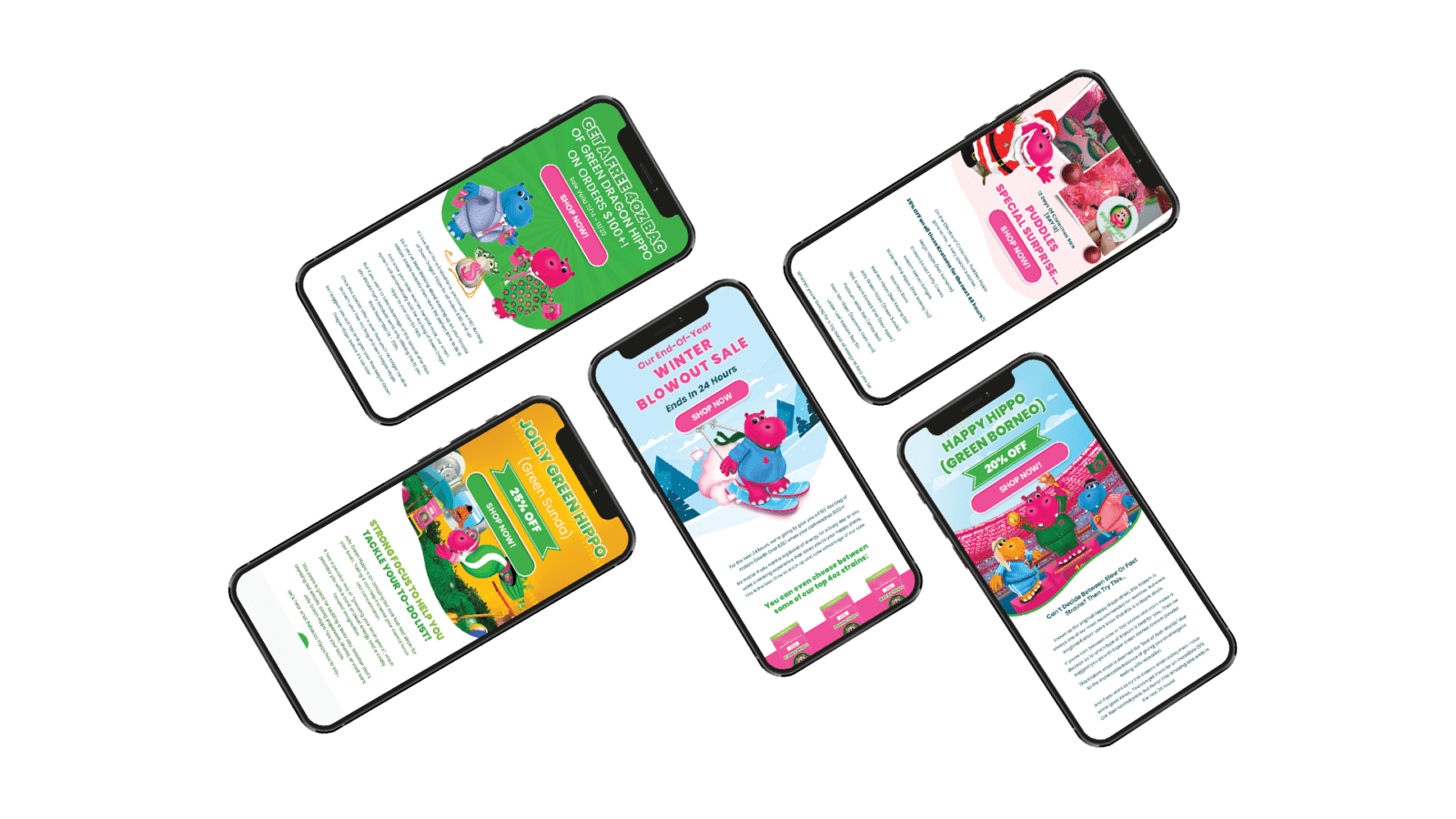 The important caveat of this project was that Kratom is a relatively unknown product so ensuring that we can build trust, brand authenticity and educating potential customers on the importance of the product was essential.
Our team developed a strong sending schedule that ensured we would maximize their mailing list of over 100,000 from a revenue perspective, whilst carefully balancing engagement and brand awareness as core goals throughout our content.
We also built in campaigns to serve the brand's Wholesale function, which became a strong revenue-driving channel for the brand that we could leverage using our monthly campaign strategy.
Finally, we were able to utilize this brand's enthusiastic customer base to get valuable feedback on the buying experience, product and inform future product development.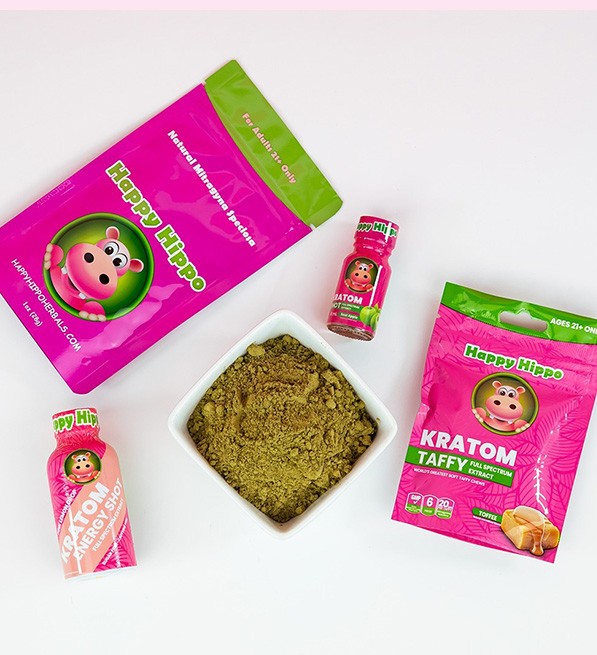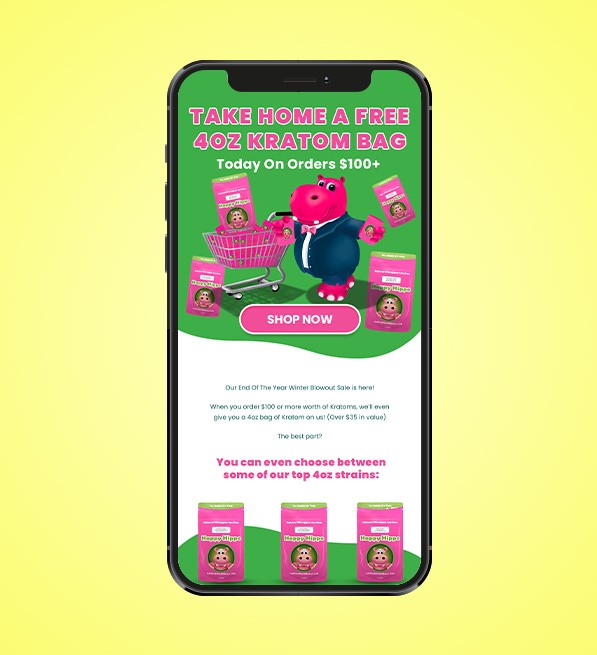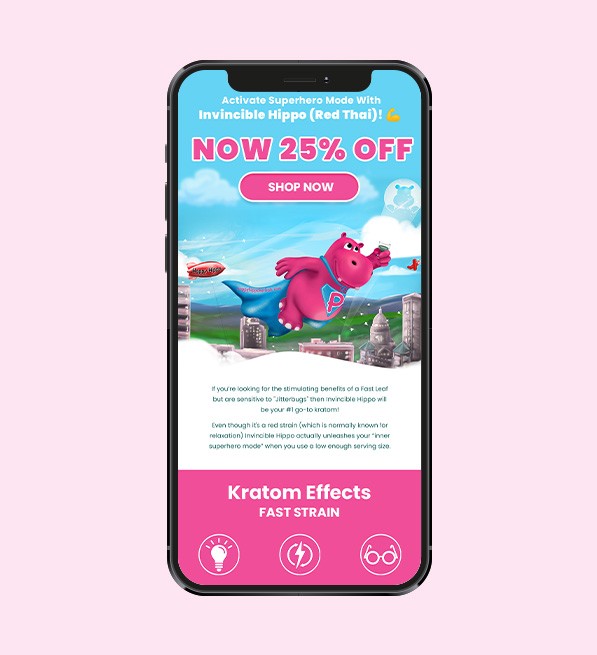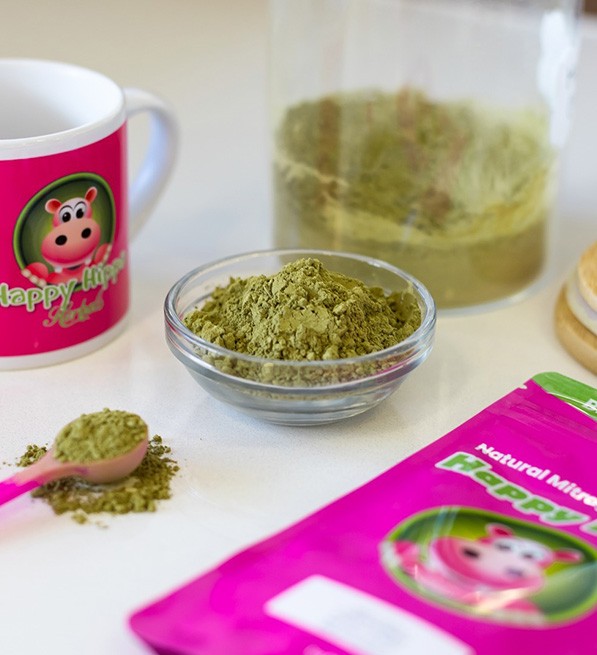 We have seen excellent results using this strategy, over 2022 our team was able to generate $7.16M in email revenue, with over $5.5M coming directly through campaigns.
PERCENTAGE OF TOTAL REVENUE FROM EMAIL: