Carving up the competition
Forged as a tribute to the bond between a son and his father, Égard produces exceptional timepieces that do more than simply tell time — they capture moments.
Egard began working with Underground Ecom in February 2020 because they wanted to increase their overall revenue. They also wanted to utilise a team of third-party experts to act as an extension to their internal marketing.
Email Strategy, Email Design, Flows Creation,
Campaigns Creation, SMS MARKETING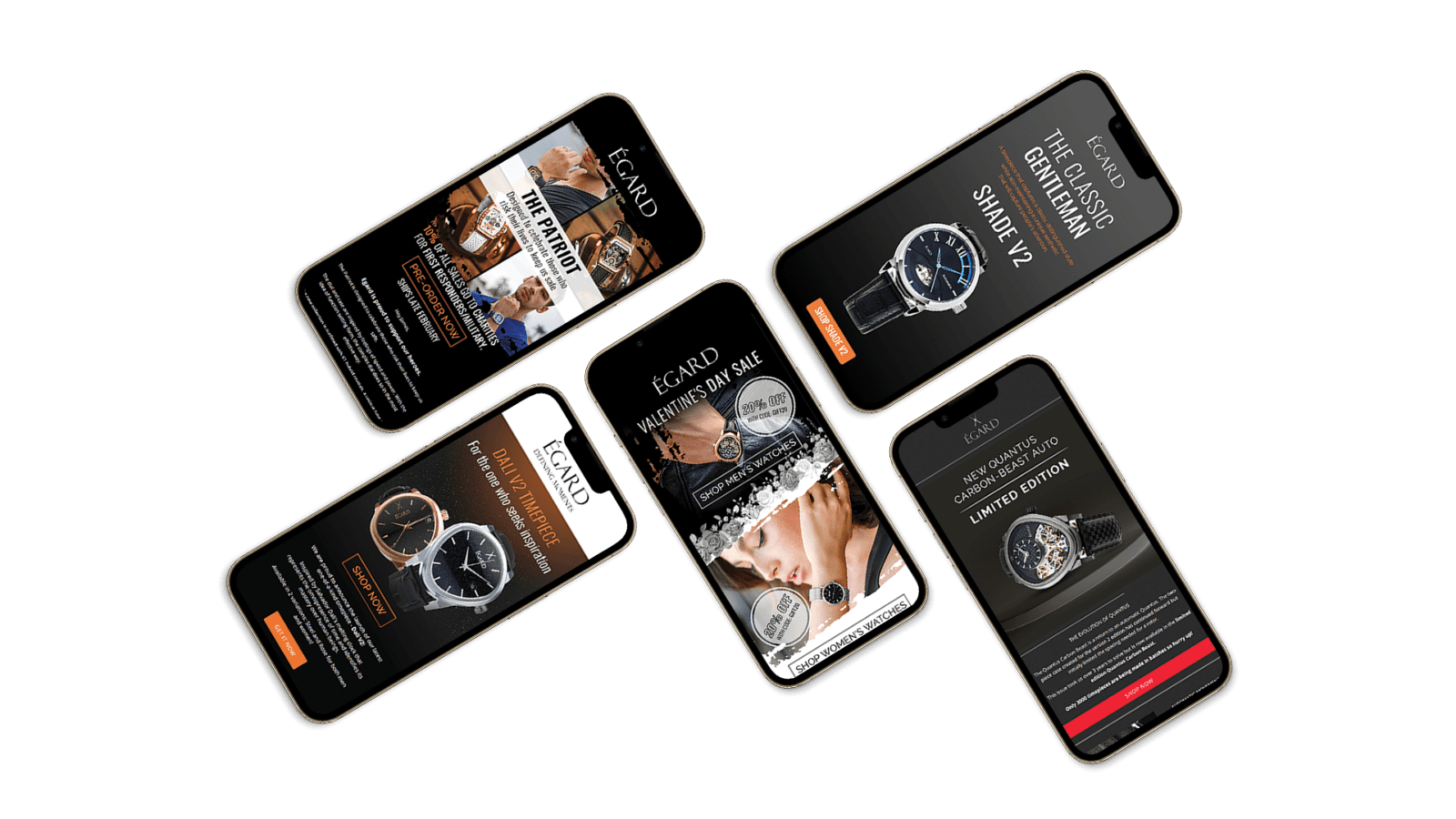 Being a high end jewellery item with celebrity endorsement it was vital that Underground Ecom was able to capture and develop the essence of the brand from both a design and copywriting perspective. This was done through multiple interviews with the founder Ilan as well as deep research into the brand from the Underground Ecom team.
Once brand alignment was achieved Underground Ecom was able to produce and execute on content
with very little input from the Egard team.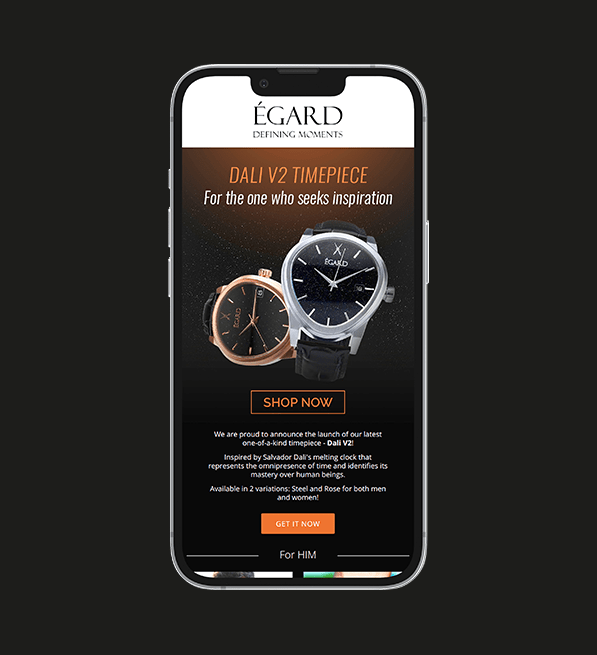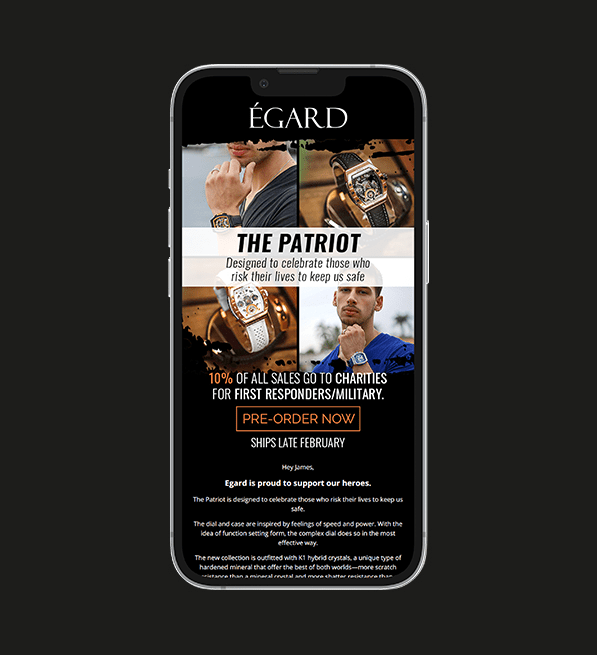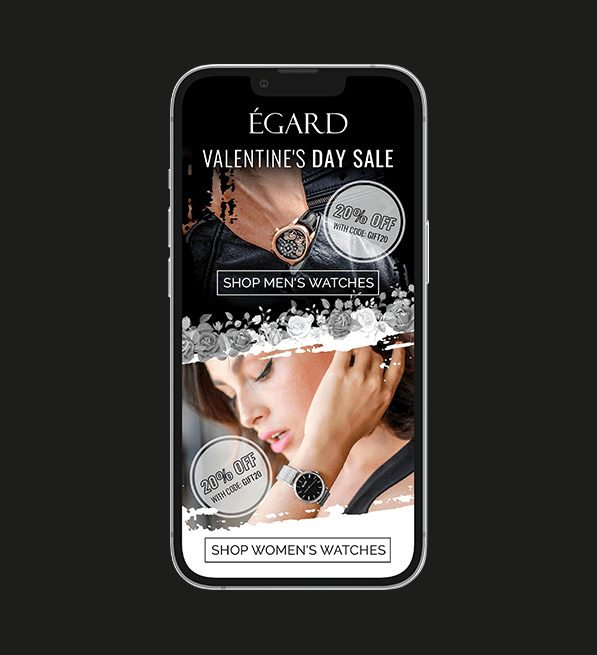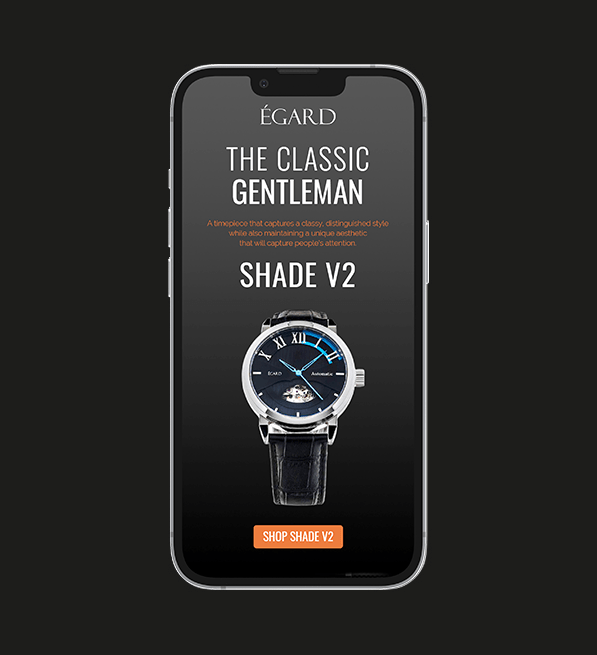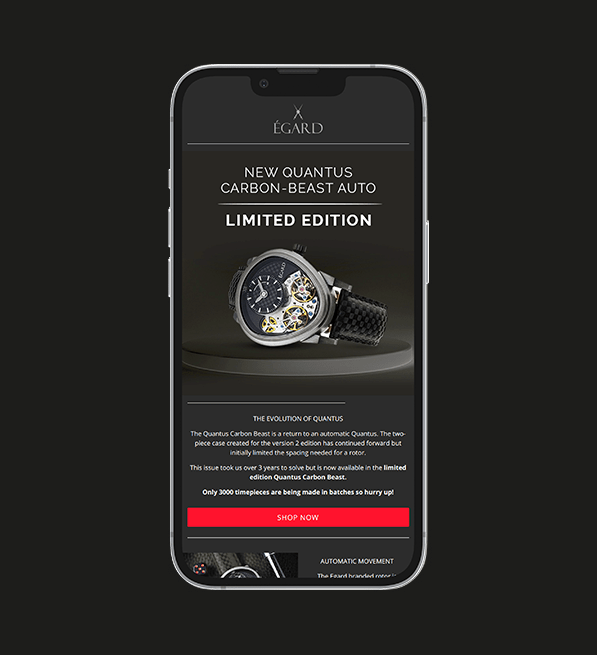 INITIATIVE AND INDEPENDENCE
Egard wanted a team that could handle email and SMS challenges without much oversight. It was vital for them that they could trust the team with everything from strategy, content and execution. This would allow them to free up internal bandwidth of their own team.
By first going through rigorous brand alignment we were able to get to the stage were we could produce on brand content with no input from the internal team. We then set up weekly reporting calls and easily accessible workflows for the Egard team to review. On top of this the end to end capabilities of the Underground Ecom team meant the entire email and SMS marketing channels were managed with next to no input required.
CONSISTENT REVENUE GROWTH
The big challenge for Egard was to generate consistent revenue growth in the email and SMS channels. This would give them the confidence to spend more on advertising to acquire new customers knowing they would become profitable through the back end email channels.
We set about growing Egard's revenues and building a foundational email strategy in the following way:
We established a regular cadence of campaigns with a focus on segmentation for delivering the right product to the right person.
We consolidated email & SMS under a single roof (Klaviyo) and made those channels function as one well-oiled machine.
We constantly tested and adjusted the language and copy of our emails based on engagement data so that we were able to continue to make incremental gains in performance

Outcomes and Results/Insights
As you can see from the stats email marketing is now and will continue to be a dominant revenue channel for Egard.
With over 30% of total revenue coming from email and $500k generate alone in email sales Egard now has the confidence to invest further in their front end channels aswell as growing their SMS subscriber base to have more high engagement touchpoints with their customers.
PERCENTAGE OF TOTAL REVENUE FROM EMAIL:
EMAIL REVENUE GENERATED IN 2021:
"Underground took the time to communicate with me and fully understand my brand message, and they've never gone off point. They've also managed to consistently produce results and have done an incredible job through and through."
ILAN SRULOVICZCEO & Founder of Egard Watch Company
Longterm clients like Egard are a true testament to the ongoing revenue email marketing can bring your business
when it is done effectively and sustainably. If you have a brand that wants to improve their email marketing results
in an effective and sustainable way. Reach out to our team to see if you would be a good fit to work with us.